Have you noticed the 5 beautiful hand painted totems in our Kindy garden?
The 5 totems tell a very special story that Uncle Joe (Aboriginal Elder from the Turrbal, Wakka Wakka, Birra and Kamilaroo people) would like to share with you if you would like to listen?
[rara_column_wrap]
[rara_column span="3″]
To tell this special story we have created a "Reflections Book" which shows Uncle Joe's animal paintings from the totem's paired with a photo of the animal in its natural habitat and a special story. You could read one chapter at a time so each animal is listed within its habitat category: Wind, Land, Land + Water, Water.
We hope that sharing this book with your family gives everyone an opportunity to learn about Aboriginal painting, stories and symbolism. Our hope is that you'll all gain a fresh perspective of the animals, wind, land and water we share… What a unique gift idea too!
Learn more about a culture that can claim to be the oldest continuous living culture on the planet.
Please enjoy & share!
[/rara_column]
[rara_column span="3″]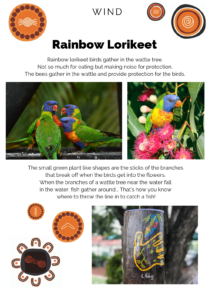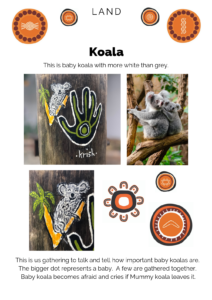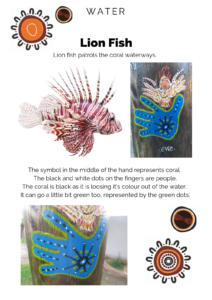 .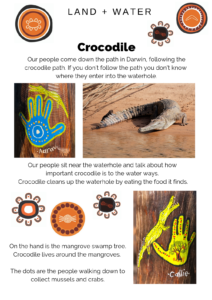 [/rara_column]
[/rara_column_wrap]CLICK HERE TO PURCHASE YOUR OWN REFLECTIONS BOOK
Available while stocks last.