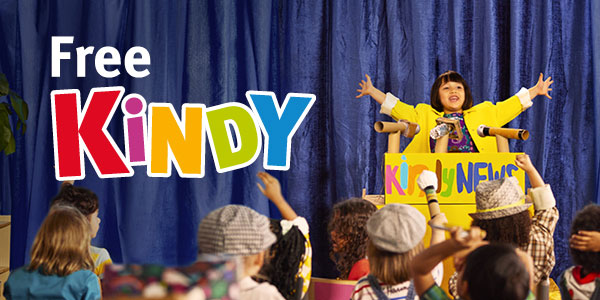 We are a not-for profit community-based kindergarten, so our goal is to put the child's educational experience first and keep our fees as competitive as possible.
2023 saw significant changes to kindergarten funding which aimed to make kindergarten more affordable for all families. This meant that all families attending Banyo Kindergarten in 2023 saw a substantial reduction in their daily fees.
For 2024, the Queensland Government have taken this a step further. From 1st January 2024, kindergarten will be free for all eligible Queensland children at government-approved educational programs. Banyo Kindergarten is Government approved.
More information about Free Kindy in 2024 is available here.
To be eligible for FREE kindy at Banyo Kindergarten in 2024:
Your child must be of eligible-age (turning 4 by 30th June 2024).
Your child must attend for 15 hours per week (600 hours per year). All families enrolled in our program meet this requirement. 
Only one centre can claim the funding subsidy for your child for FREE kindy.

If your child is enrolled in another kindergarten while they are enrolled with Banyo Kindergarten, you need to choose which kindergarten you'd like the funding applied to. You will receive FREE kindy at that kindergarten and incur a fee at the second kindergarten.
If your child is enrolled in childcare while they are enrolled with Banyo Kindergarten, and accessing a government-approved kindergarten program at that childcare centre, you will receive FREE kindy only at Banyo Kindergarten and not at the childcare centre.
Please note: If your child does not meet the eligibility criteria above, Banyo Kindergarten's Full daily fee will apply for your time at Banyo Kindergarten. Please email us if you would like more information about our full daily fee.
Comparison Fee Table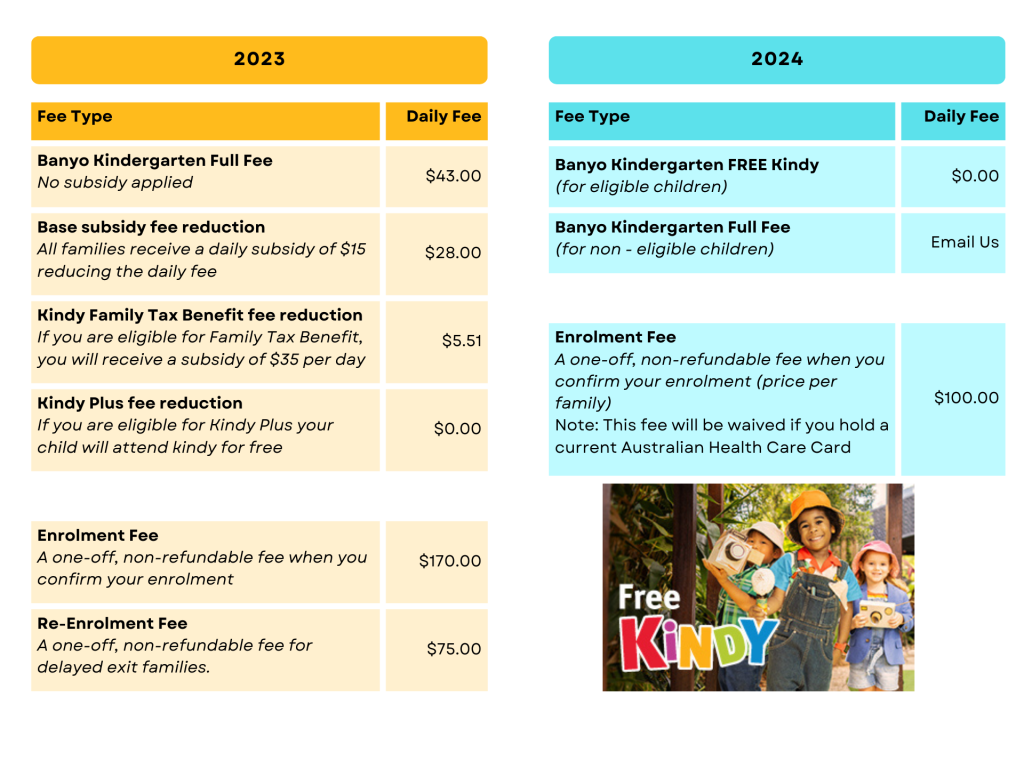 See the 2023 Fee Schedule here