In our indoor play space, you will find a wide range of materials and opportunities for your child. These are versatile play spaces and provide opportunities for both quiet corners and noisy collaborative play. Some play areas our children enjoy are:
Pretend Play
Pretend is a fantastic way for children to make sense of their world and provides them with the opportunity to develop their language and social skills. In this space the themes change depending on the children's interests. You might find a restaurant, the police, office workers, doctors and nurses looking after patients or play that reflects family life!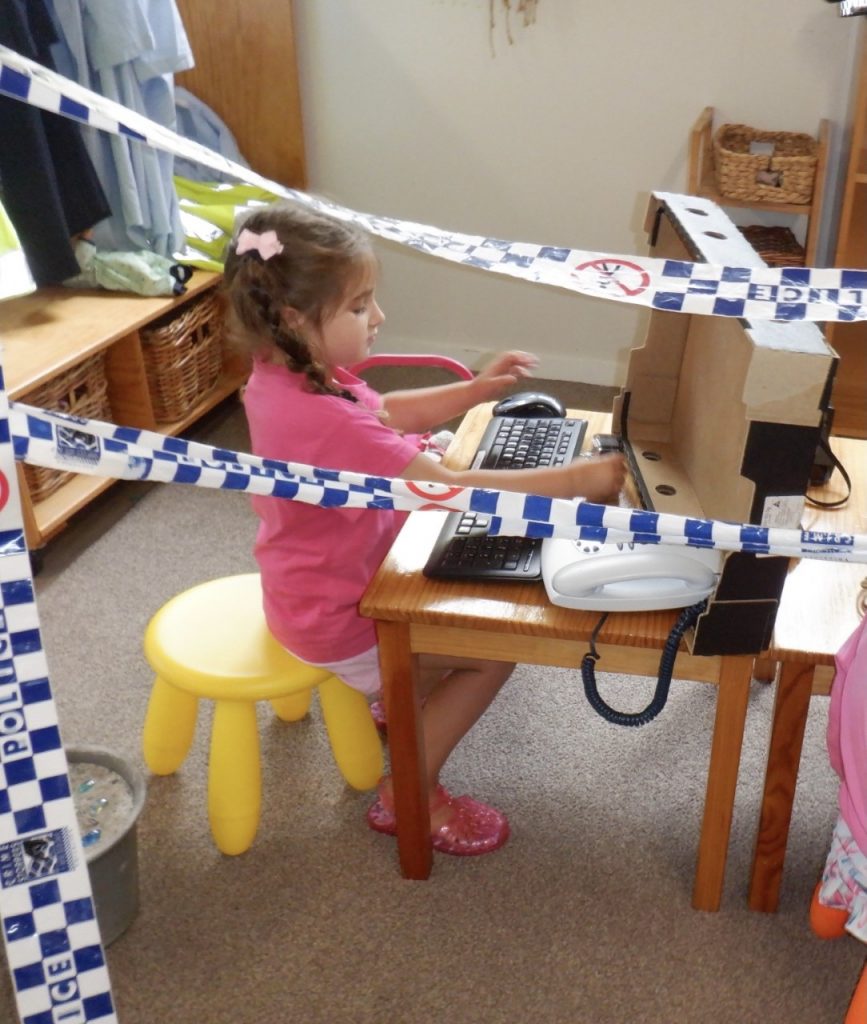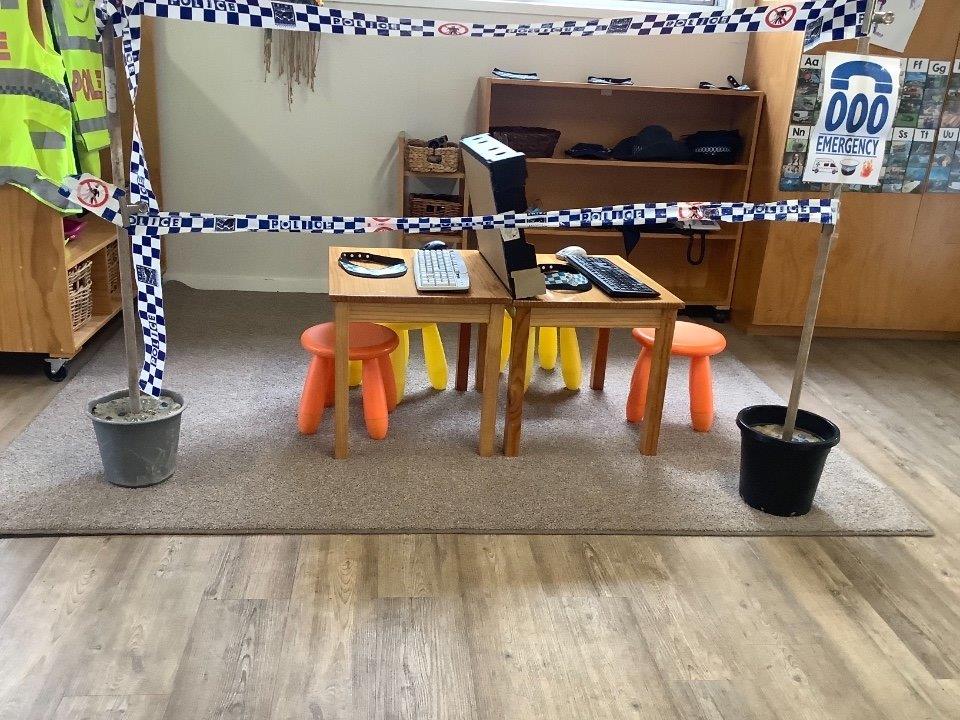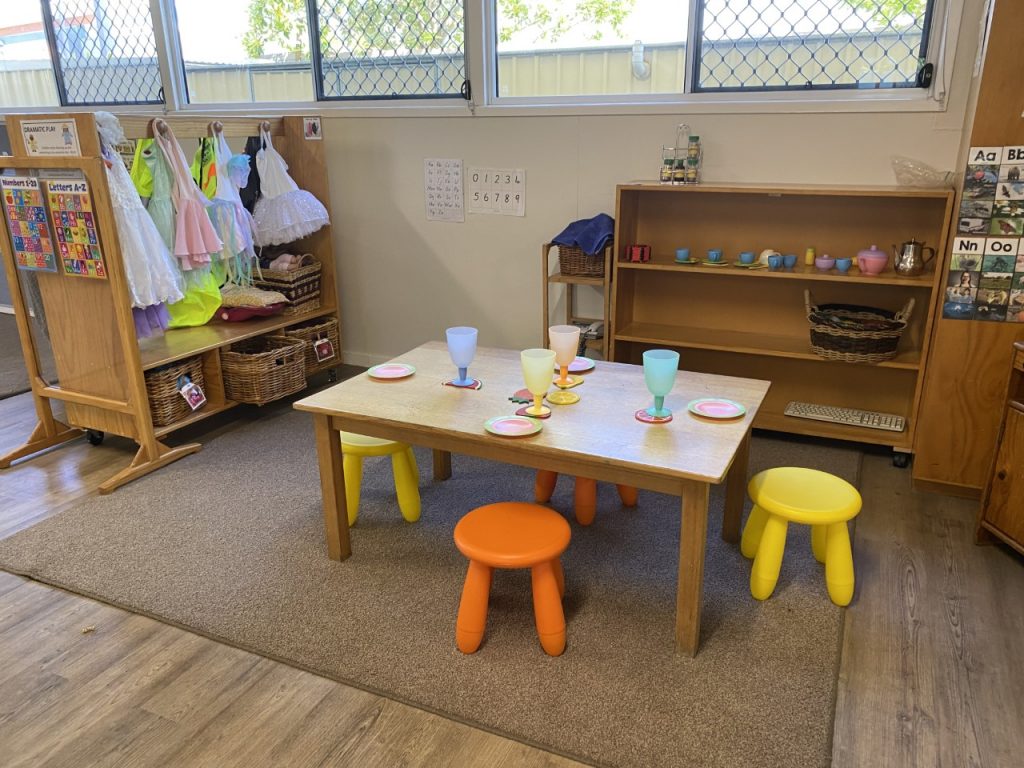 Construction Play
Construction play is an open-ended activity offering children the opportunity to challenge themselves, experiment with a range of concepts, engage their problem-solving skills and expand their imagination. Their confidence and sense of achievement is enhanced when they see the wonderful creations they construct. We have a large selection of building materials and loose parts the children can work with, including (but not limited to) duplo, mobilo, wooden blocks and magnetic tiles.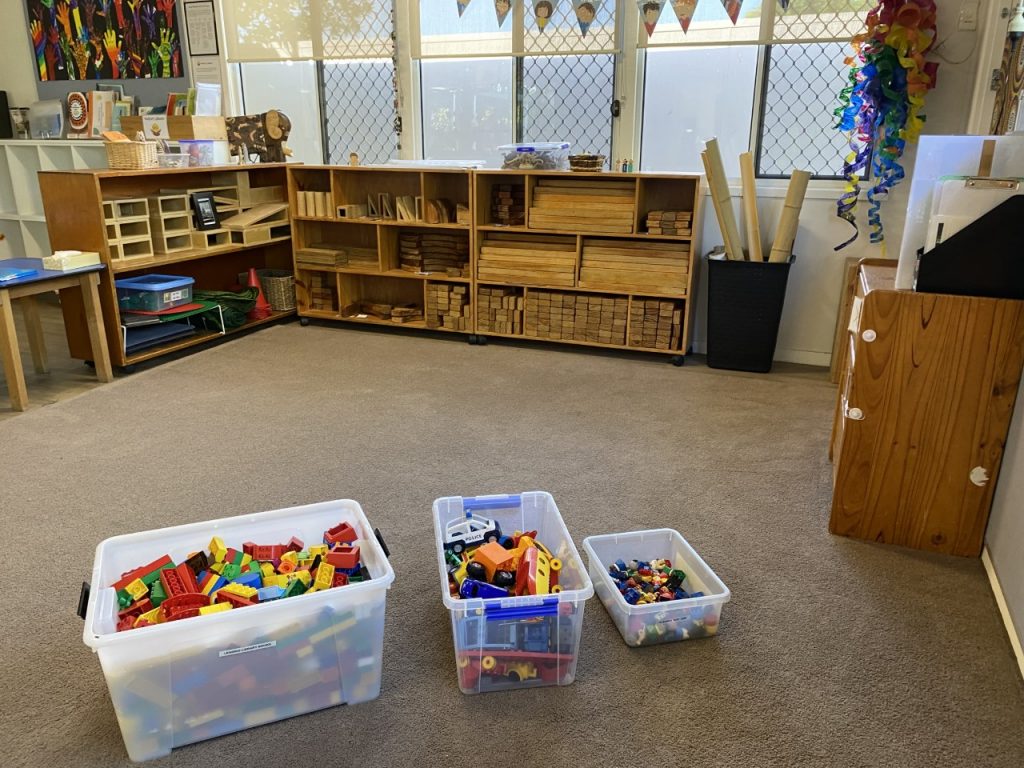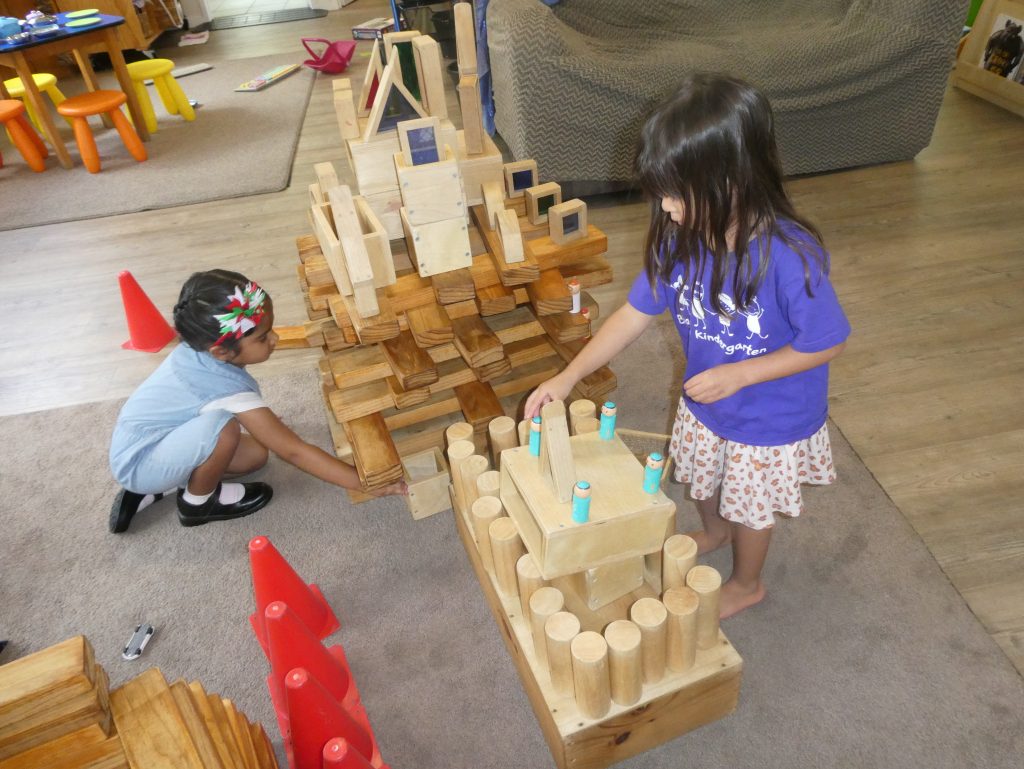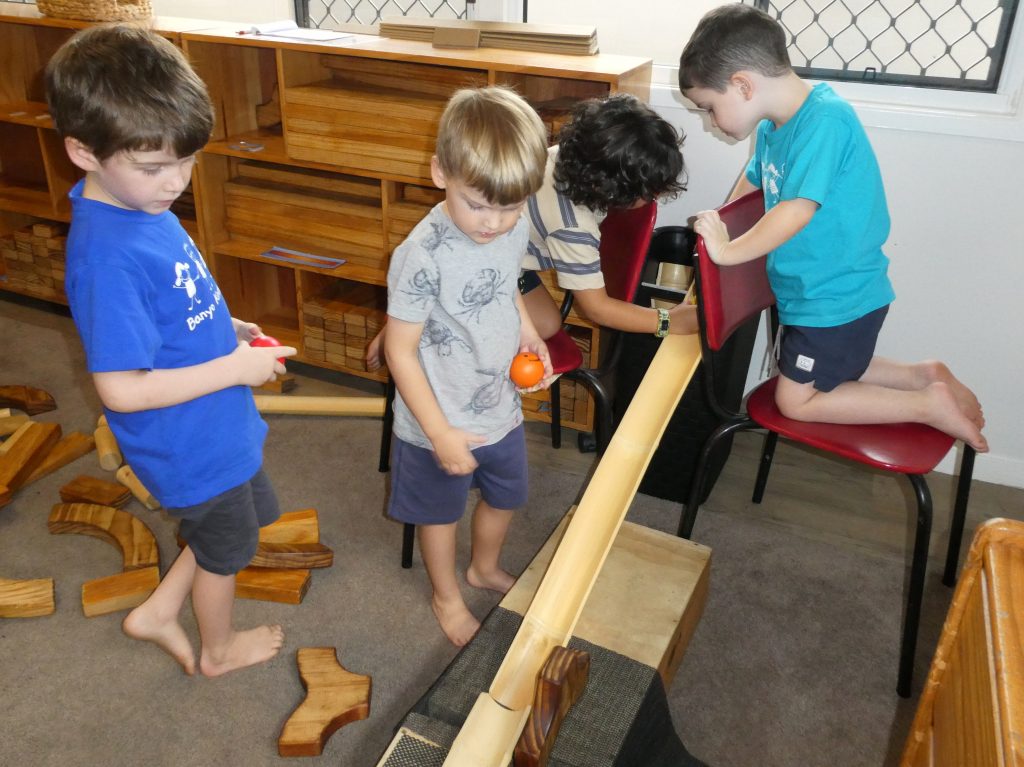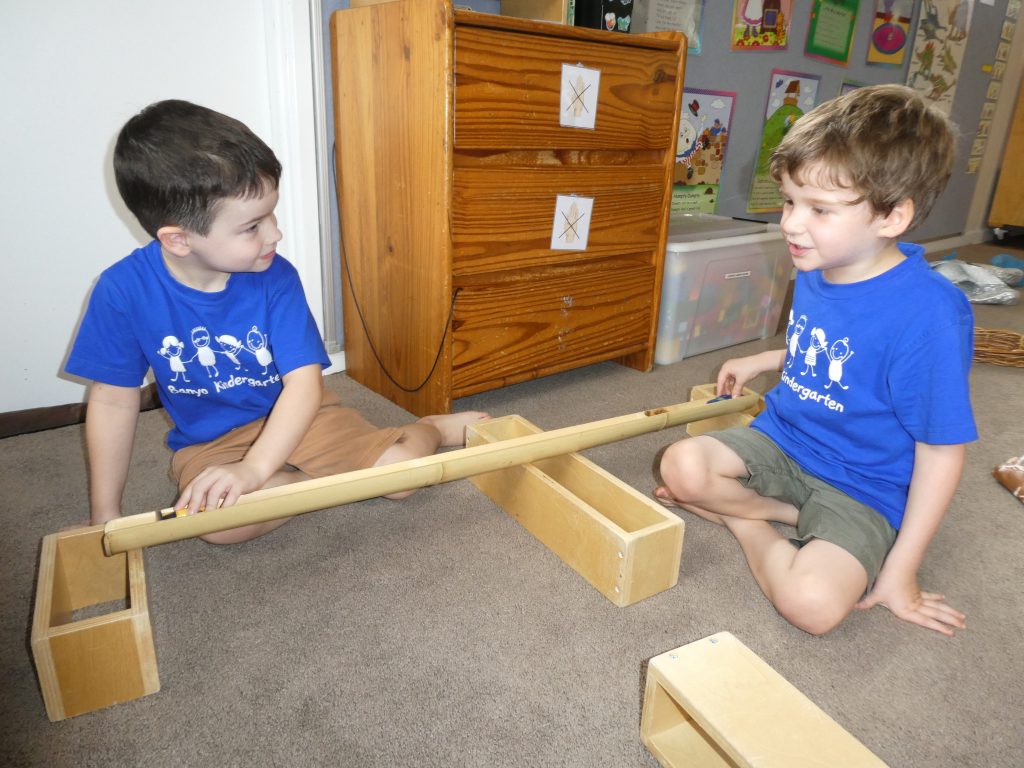 Puzzling
Our puzzling station provides a variety of puzzles to cater to the children's interest and abilities. Completing puzzles helps children develop fine motor skills, logical thinking and problem-solving skills, focus and persistence and a sense of accomplishment. In this space children can work both independently and with friends.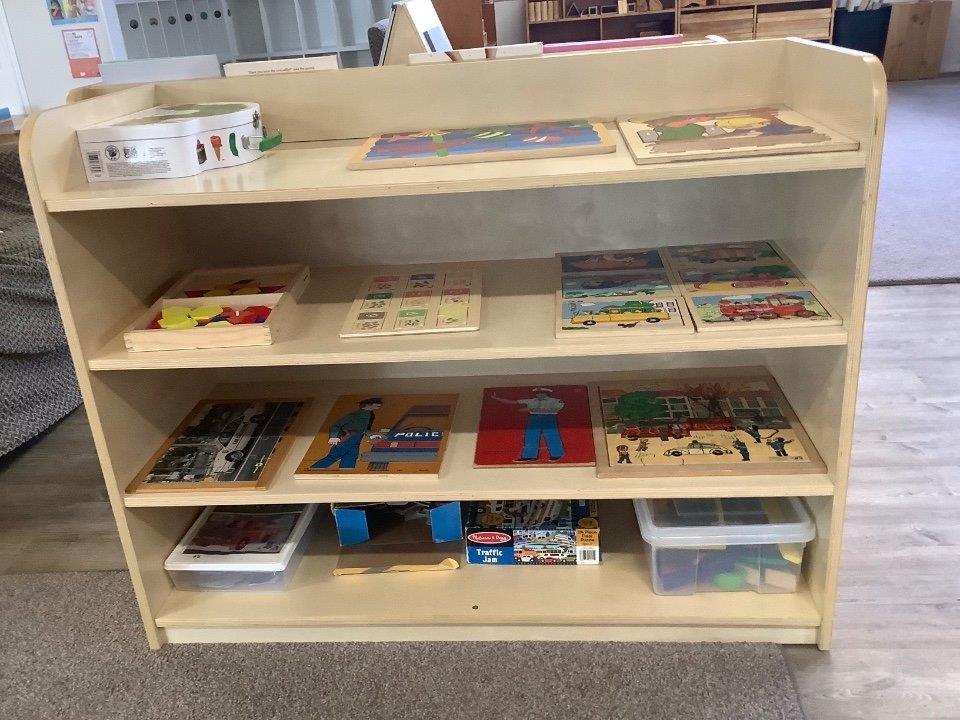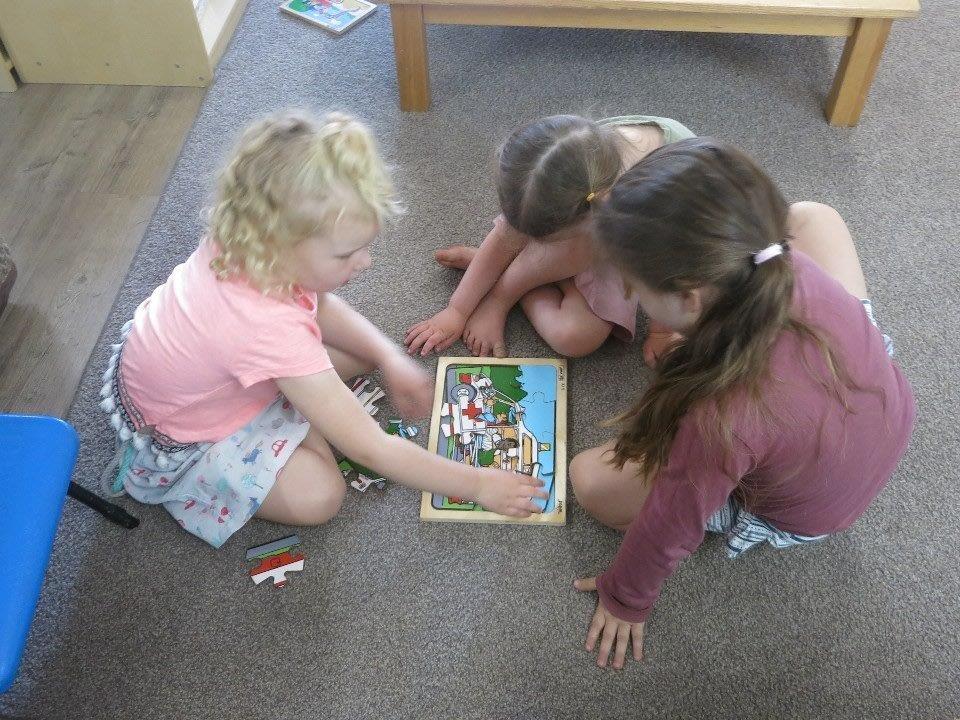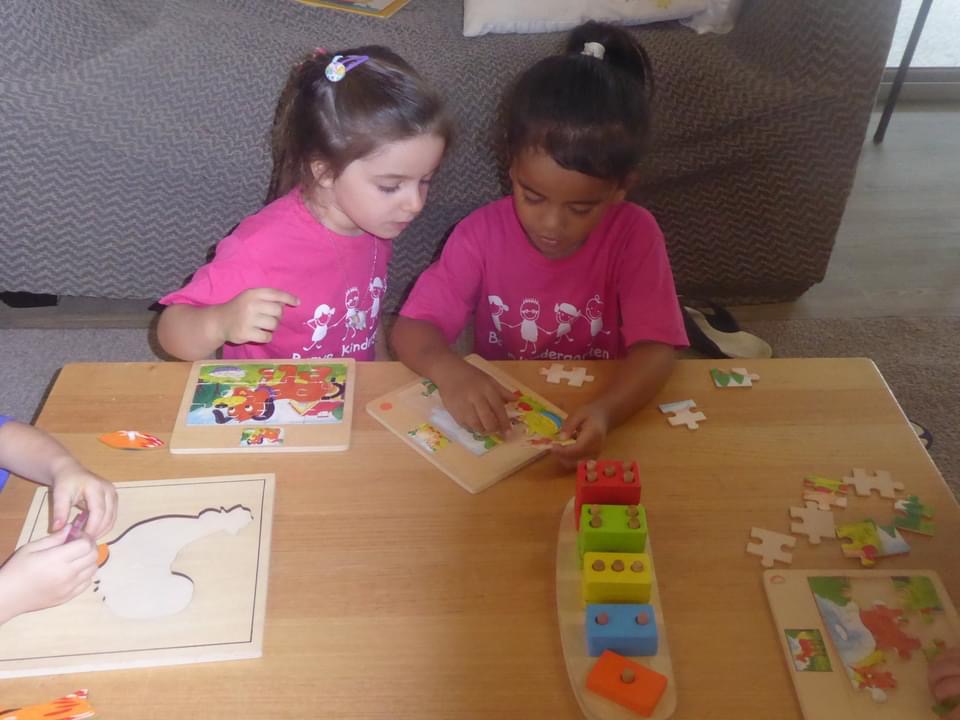 Arts and Craft
From painting, box construction, collaging, beading – we offer a wide range of arts and crafts activities to foster children's creativity. Through arts and crafts children develop their fine motor skills, experiment with colours and textures, use their imagination, engage in problem solving, experience a sense of achievement and pride in what they create.