Cathy Dann – Director and Group A Teacher
Cathy holds a Diploma of Teaching, Early Childhood and a Bachelor of Education. Cathy has been at Banyo Kindergarten since 2007 and is an experienced early childhood teacher, with many years teaching young children. Cathy has the opportunity to get to know children and families in both groups, working one day each week in the office on a Group B day.
Leigh Rowland – Group B Teacher
Leigh holds a Bachelor of Education, Early Childhood. Leigh has a wealth of experience having worked in the Early Childhood Industry for many years prior to joining the team at Banyo Kindergarten.
Julie Firster – Group A Teaching Assistant
Julie holds a Certificate III in Children's Services, Bachelor of Education and Bachelor of Teaching. Julie also has a nursing background and worked as a paediatric nurse prior to working at Banyo Kindergarten.
Cindy Marshall – Group B Teaching Assistant
Cindy holds a Certificate III in Children's Services and is currently completing a Diploma of Early Childhood Education and Care. Cindy has worked with children for a number of years, in different capacities, prior to becoming part of the Banyo Kindergarten team.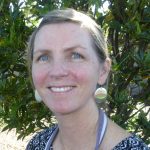 Kath Reilly – Artist in Residence (Term 2,3,4)
Kath holds a Bachelor of Fine Art, majoring in illustration. Kath works at the kindergarten in Terms 2, 3 and 4. During these terms Kath visits every Tuesday for Group A and Thursday for Group B. Kath leads the children in a program of art, supporting the children to explore creatively, to develop confidence and delight in their artistic endeavours.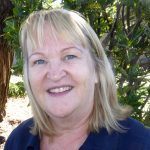 Cathy White – Administrative and Financial Assistant
Cathy has worked as our administrator for many years. Cathy supports the Director and Management Committee with administrative tasks and looks after the finances of the kindergarten, including the fees.