Our wonderful outdoor play space incorporates beautiful trees, plenty of shade, all sorts of natural spaces and versatile equipment. We recognise the importance of spending time outdoors and the benefits this has on our children's overall health and wellbeing. We aim to create an outdoor play space that the children find inviting, engaging and challenging. Some of our inviting outdoor features include:
Digging Patch
Our digging patch is our newest addition to the outdoor space at Banyo Kindergarten. With a creek bed and an array of rocks, plants and timber, in this space the children can explore, build, imagine and discover alongside each other.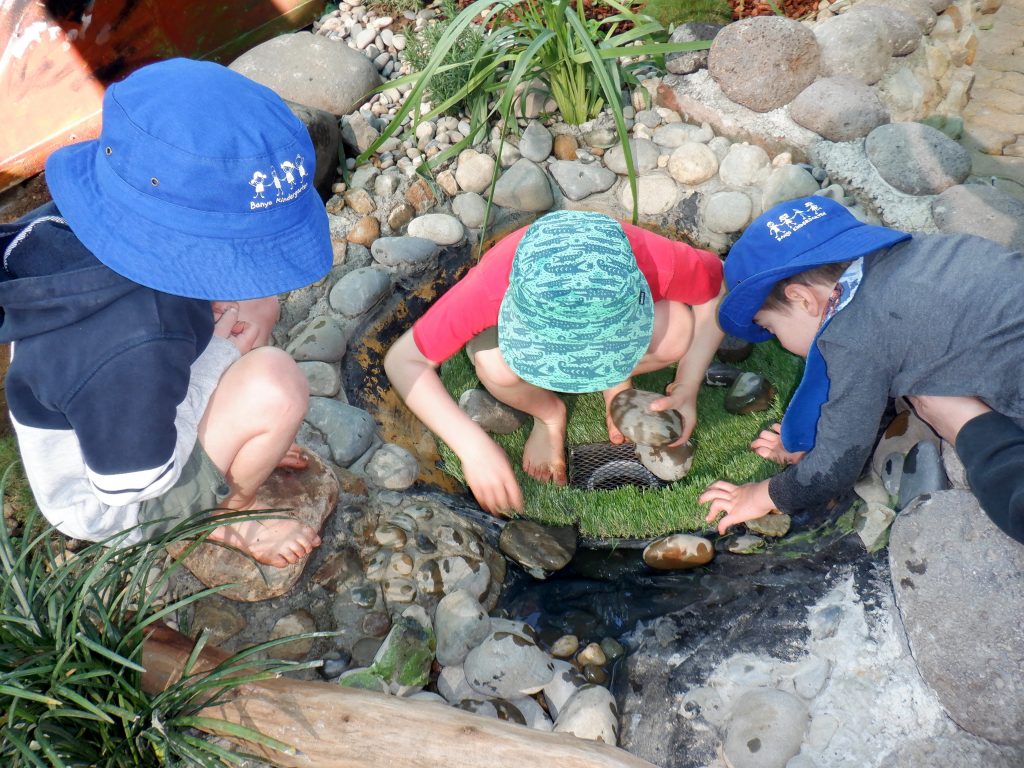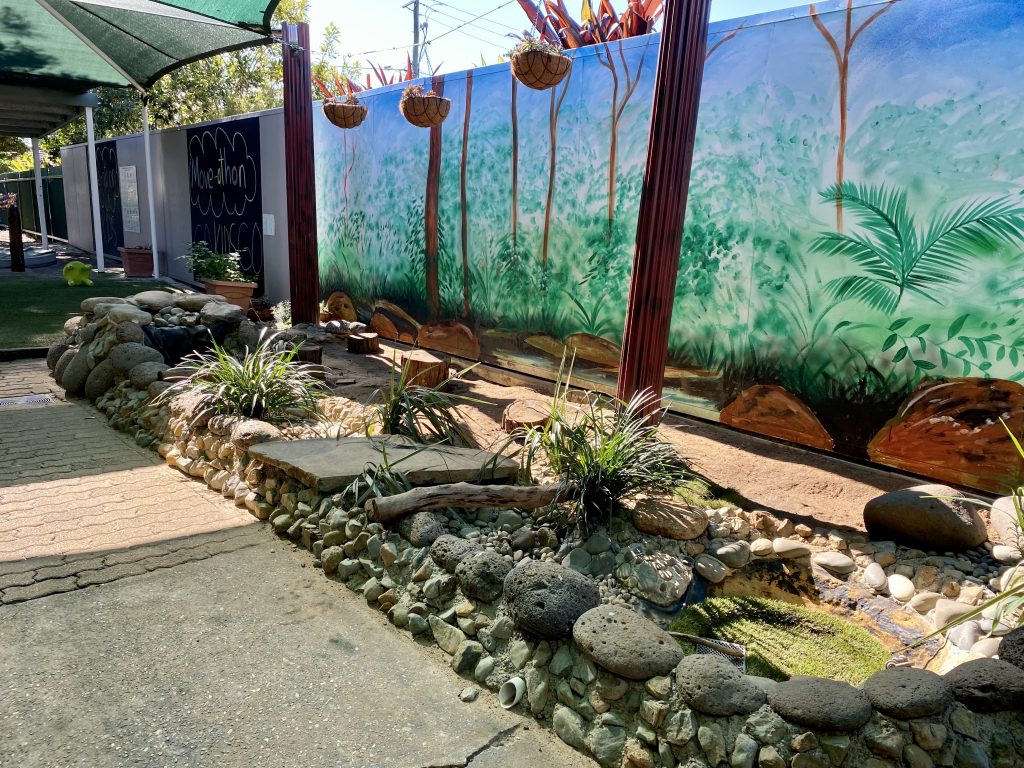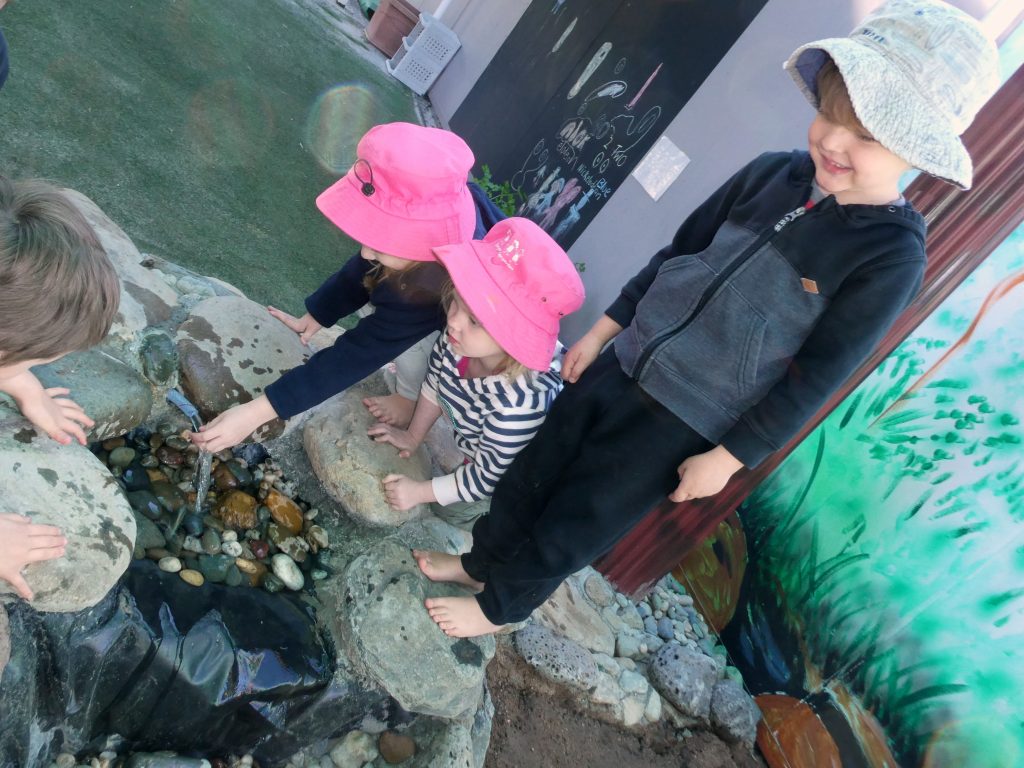 Totem Poles
Our totem poles were installed to celebrate our Kindy's 50th birthday celebration in 2018. Uncle Joe (Aboriginal Elder, from the Turrbal, Wakka Wakka, Birra and Kamilaroo people) worked with the children to create a space that connects with our First Nations Peoples. Each totem is covered by handprints and animal paintings that tell a story. We documented these stories in a book we can share with our kindergarten children and families. Uncle Joe said "All the animals are gathering for a yarning time."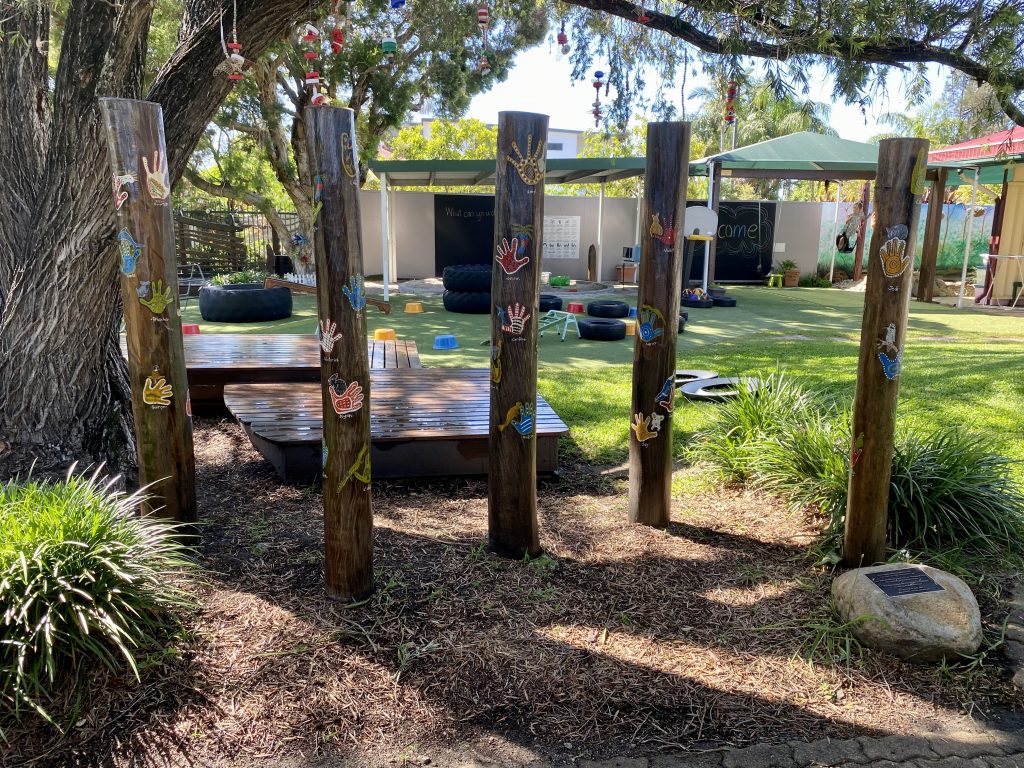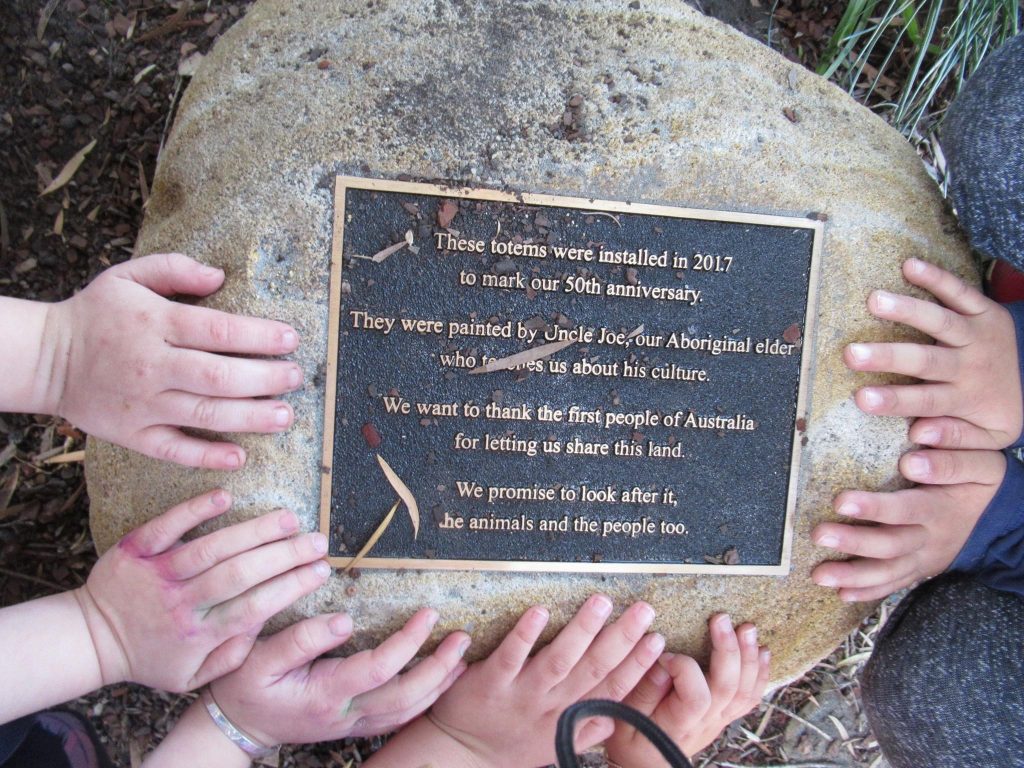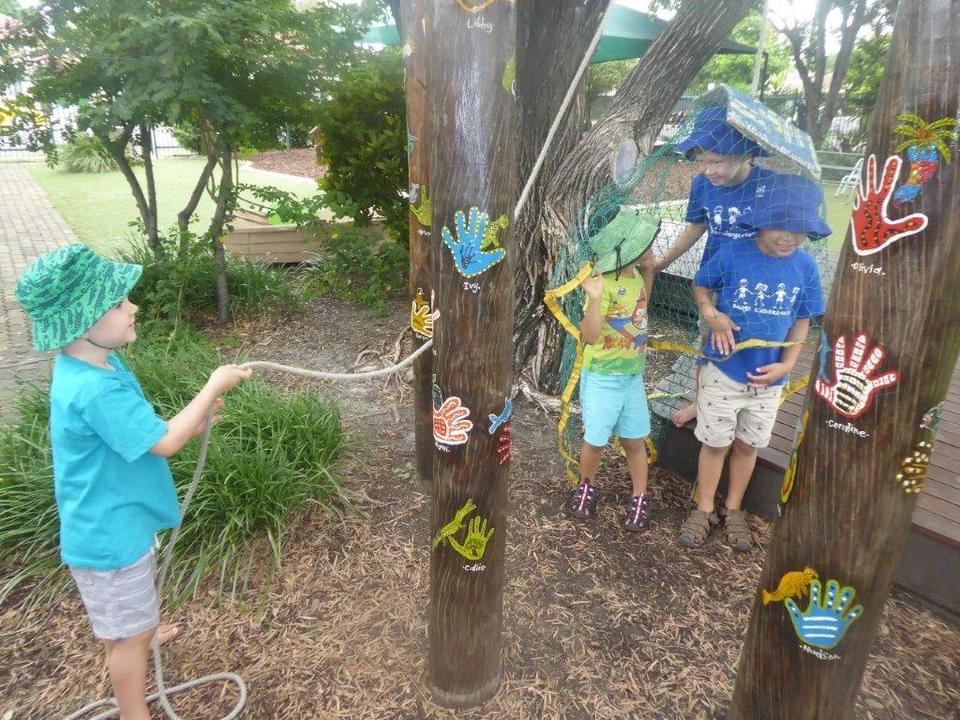 Bush Tucker Garden
In 2020 we worked with Uncle Joe (Aboriginal Elder, from the Turrbal, Wakka Wakk, Birra and Kamilaroo people) to create a bush tucker garden. This garden provides us all with the opportunity to learn about and care for different plants, engage in sustainable practices and connect to Mother Earth.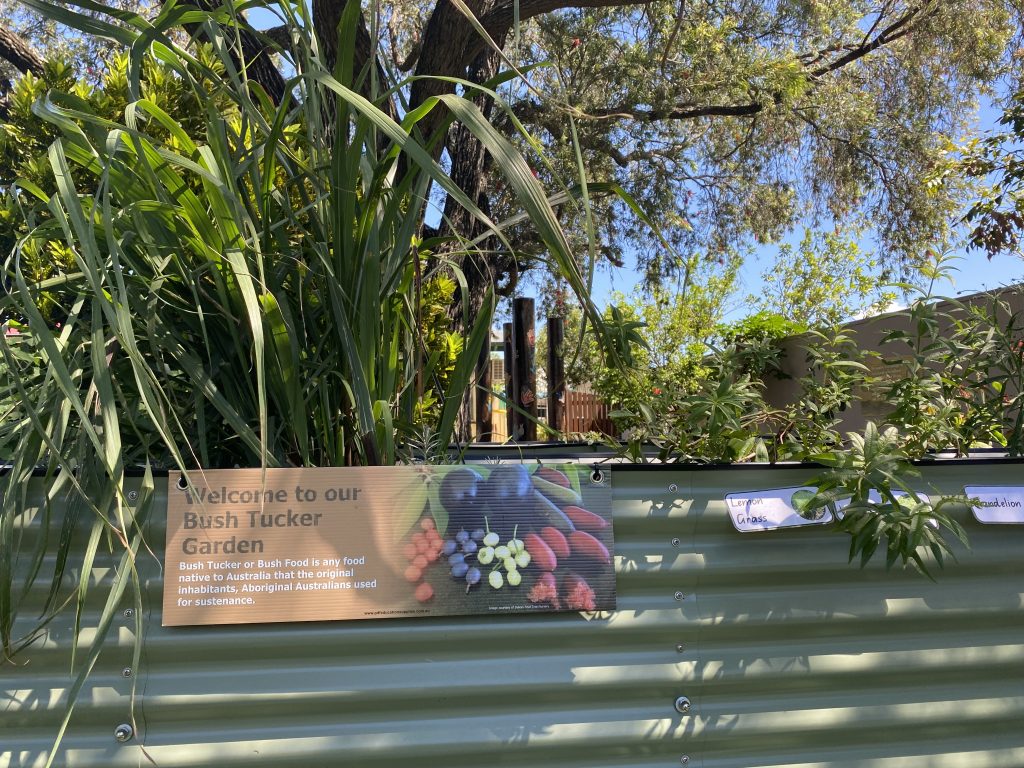 Active Play
We recognise the importance of getting outside and engaging in active play. Active play encourages movement – climbing, jumping, running, balancing, swinging, sliding – and provides opportunities for children to develop gross motor, balance and coordination skills. All this activity promotes children's health and wellbeing.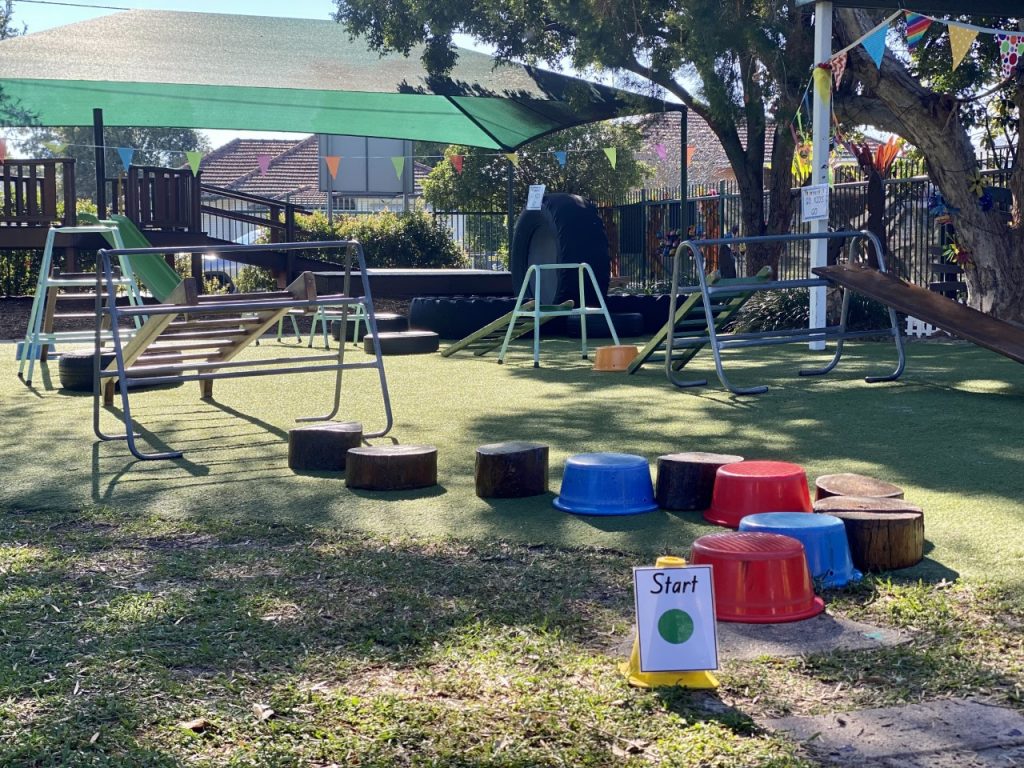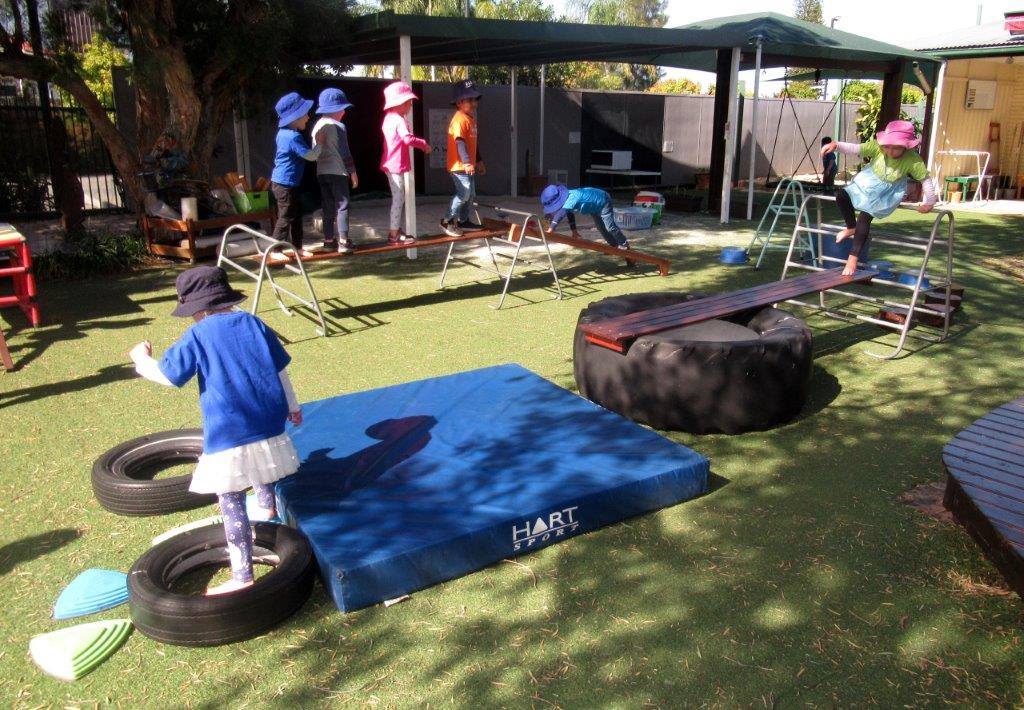 Sand Pit
Our covered sandpit offers a shaded learning space for our children to play in. In this space the children engage with lots of different materials from cardboard boxes, food dye, trucks, digging tools, baking utensils and water. It's a fun space where children can use their senses to investigate, explore and make discoveries. It's also a space we can all get together to conduct experiments like our volcano experiment you see below!