Daily Routine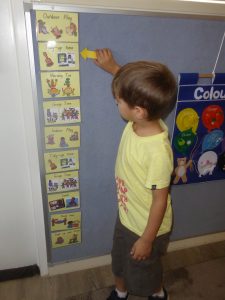 This is a general guide to the day. Times and order are flexible and vary slightly from day to day and group to group to best support the children's play and learning. Children are involved in the routine structure and transition from activity to activity.
Parent Involvement
Banyo Kindergarten values your involvement and participation. We are a community owned centre, operated each year by a management committee created from the parent Group.
Becoming involved has benefits for you and your child as you share in the life of our kindy community. A C&K experience provides you with numerous opportunities to be actively involved on many levels.
Examples include but are not limited to:
Parent Classroom Roster
Working Bees (one per term)
Adopting a committee role
Attendance at meetings and social functions